With Premium Kiln Dried Firewood
When you start a fire, you spark a conversation with nature, you start a meal, you start an evening with friends, you spark a new memory.
Since the dawn of time, since our ancestors started the very first fire, time spent around a fire is time well spent. It's time for stories, laughter, and life lessons while the wood burns down.
Today it's time for cooking, music, and first s'mores. A fire is more than just a fire—it's a beacon of welcome, a lighthouse on land. Everyone has a seat at the fireplace, campfire, or fire-pit.
Guaranteed To Burn
Our firewood has low moisture content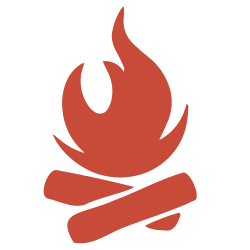 Clean Firewood
No insects. No bugs. No mold.

Kiln Dried Firewood
Always consists of 100% hardwoods

Energy Efficient Firewood
Up to 35 % more heat
Premium Kiln Dried Fire Wood
Highest Quality & Affordable
We believe that every time you light a Premier fire, you Spark Something Good ™. We're proud of the superior kiln-dried firewood and cooking woods we ship directly to customers or hand-deliver and stack throughout the New York and Connecticut area.
For years we've been the trusted source of the best firewood and cooking woods in Connecticut and New York. Order your firewood today.
See What Our Customers Are Saying
John Vincze
10.09.2023
Full service experience. This was my first order with them. I was able to order online and there was great communication & follow-up. The gang stacked it in the rack and it is the perfect solution/rack for us. I would definitely recommend.
Read more
Gregory Ladley
09.02.2023
A "Picture Worth a Thousand Words"
We have been customers for the past four years after switching from another local company who delivered wet-unseasoned wood twice. I read the reviews but wasn't sure it was worth the step up in price.
Well it has been worth it, as other reviewers have noted they stack with the best of them, check out Norwegian Wood by Lars Mytting
to validate their chops …
Their wood is ready to use, their team is courteous, careful and after they stack up the wood they broom sweep your porch, leaving it better than when they arrived.
One other notable detail that I really appreciate is how they carefully mix in the smaller kindling size pieces so that when you are bringing in another tote of firewood you always have the right mix to get the fire started, which is made even easier by the box of fire starter that comes with the delivery.
Great Service, Product, and Experience.
Read more
Greg McMichael
02.12.2023
Amazing work, on time, professional. will definitely use them again!!
Matthew Rideout
01.05.2023
I have been getting my firewood from Premier for the past 4 years now. Always great service. Quick convenient delivery. The crew is always friendly and professional. Not once have I ever had any issue.
Michael
24.11.2022
Premier Firewood is an excellent company! We have used them for a few years and they have always been reliable and courteous. They stack the wood perfectly!!! Looking forward to ordering from them in the future!